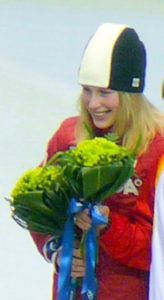 The Canadian short track speed skating team is in excellent form at the moment. The unfortunate thing is that we are at the very beginning of the 2017-18 World Cup season and a lot can happen between now and the 2018 Olympic Winter Games in Pyeongchang. 
This past weekend in Dordrecht, Netherlands, Team Canada won eight medals (five medals on Saturday and three medals on Sunday). What makes the Canadian performances even more impressive is the fact that there is a strong mixture of veteran Canadian athletes, those that are just coming into their prime and younger and up and coming athletes. The great depth for Team Canada short track speed skating at the moment is significant and something that Speed Skating Canada needs to take pride in.
Of the eight medals this past weekend, Team Canada won three gold medals. On Saturday, Marianne St-Gelais of Roberval, Quebec led a 1-2 Canadian finish (Kim Boutin of Sherbrooke, Quebec won silver) in the women's 500m. Meanwhile Samuel Girard of Ferland-et-Boilleau, Quebec won the gold medal in the men's 500m. Girard then teamed up with Charle Cournoyer of Boucherville, Quebec, Pascal Dion of Montreal, Quebec and the legend Charles Hamelin of Levis, Quebec to win gold in the men's 5000m.
The other Canadian medalists on the weekend were Valerie Maltais of La Baie, Quebec (silver, women's 1500m), Hamelin (bronze, men's 1500m), Girard (silver, men's 1000m) and the Canadian women's 3000m relay team of Maltais, St-Gelais, Jamie MacDonald of Fort St. James, British Columbia and Kasandra Bradette of Saint-Felicien, Quebec, who won bronze on Sunday.