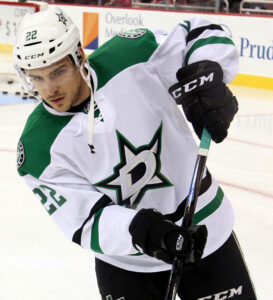 The Pittsburgh Penguins have acquired Canadians Mike Matheson and Colton Sceviour from the Florida Panthers in a trade on Thursday according to the Associated Press. Matheson, a defenseman from Pointe-Claire, Quebec, and Sceviour, a native of Red Deer, Alberta, have been traded for right winger Patric Hornqvist of Sollentuna, Sweden.
Matheson has played the last five seasons with the Panthers. In 59 games in 2019-20, he had eight goals and 12 assists for 20 points. Matheson was a -1, with 14 penalty minutes, two power play points, one game winning goal, 104 shots on goal, 53 blocked shots, 44 hits, 41 takeaways, and 54 giveaways.
Sceviour will be joining his third NHL team. In addition to four seasons with the Panthers, he played five seasons with the Dallas Stars. In 2019-20, Sceviour played in 69 games and had six goals and 10 assists for 16 points. He was a +2 with 114 shots on goal, 65 faceoff wins, six penalty minutes, 72 blocked shots, 91 hits, 26 takeaways and 35 giveaways.
Hornqvist meanwhile had 17 goals and 15 assists for 32 points last season with the Penguins. He won back-to-back Stanley Cups with the Penguins in 2016 and 2017.
Both Hornqvist and Matheson have also won a gold medal at the World Men's Hockey Championship. Matheson won a gold medal with Canada at the 2016 World Championship in Russia. Hornqvist won a gold medal with Sweden at the 2018 World Championship in Denmark.