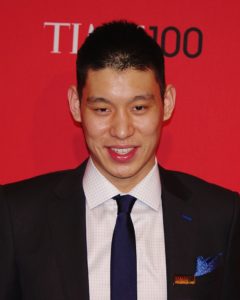 The Toronto Raptors improved their point guard depth on Wednesday when they signed Jeremy Lin from the Atlanta Hawks. Lin, who is a native of Torrance, California averaged 10.7 points per game, 3.5 assists and 2.3 rebounds in 51 games with the Hawks in 2018-19.
The Raptors were in need of some point guard depth behind Kyle Lowry when it was announced that Fred VanVleet would be out five weeks with thumb surgery. The Raptors become Lin's eighth National Basketball Association team. In addition to the Hawks, Lin has played for the Golden State Warriors, New York Knicks, Houston Rockets, Los Angeles Lakers, Charlotte Hornets and Brooklyn Nets.
Lin's most memorable time in the NBA was with the Knicks in 2011-12. In 35 games, Lin was the talk of the NBA and captured the fascination of New York basketball fans. During that stretch the Knicks had a seven game winning streak and a five game winning streak. During each streak, the Knicks beat the Raptors. Also over that period of time, Lin averaged 14.6 points per game and 6.2 assists per game.
Heading into the NBA All-Star Break, the Raptors have the second best record in the entire NBA. With a record of 43 wins and 16 losses, the Raptors are one game back of the NBA-leading Milwaukee Bucks in the Eastern Conference. Their next game is February 22 when they host the San Antonio Spurs at the Scotiabank Arena.