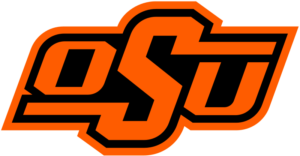 According to the Canadian Press on Wednesday, Oklahoma State Cowboys running back Chuba Hubbard of Sherwood Park, Alberta won the Jon Cornish Trophy for the 2019 National Collegiate Athletic Association season. The award is presented to the best Canadian from NCAA Football on an annual basis.
Hubbard had 328 carries for 2094 rushing yards and 21 touchdowns for the Cowboys in 2019. He also had 23 catches for 198 yards along with two kickoff returns for 42 yards.
Hubbard's 2094 rushing yards were the most in the NCAA. He had 77 more yards than Navy quarterback Malcolm Perry, who had the second most rushing yards in the NCAA with 2017.
Even though Hubbard had a spectacular season in 2019 rushing the ball, there could be some room for improvement. A lot of professional football teams look for versatility when it comes to the running back position. One area where Hubbard could work on his game with the Cowboys next season is as a receiver in short-yardage situations.
Hubbard has time to work on being a more complete running back before making the transition to the National Football League. That is because on January 13, Hubbard announced he would spend one more year in the NCAA, rather than declaring for the NFL Draft.
The award for the top Canadian football player in the NCAA is named after former Calgary Stampeders running back Jon Cornish of New Westminster, British Columbia. Cornish played four seasons with the University of Kansas from 2003 to 2006. In his senior season, Cornish broke the University of Kansas Jayhawks record for most yards in a season (1457).
The winner of the first two years of the Jon Cornish Trophy was Ohio University quarterback Nathan Rourke of Victoria, British Columbia, who received the honour for the 2017 and 2018 NCAA Football seasons. Rourke was drafted in the second round, 15th overall, by the British Columbia Lions in the 2020 Canadian Football League Draft.