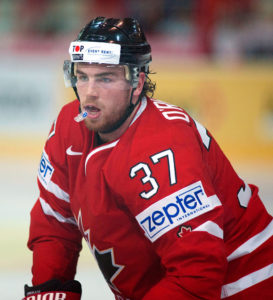 There were three Canadians who notched two points each for the St. Louis Blues in game four of the 2019 Stanley Cup Finals on Monday. Ryan O'Reilly of Clinton, Ontario notched two goals, while Brayden Schenn of Saskatoon, Saskatchewan notched one goal and one assist and Canadian Olympic gold medalist Alex Pietrangelo of King City, Ontario notched two assists as the Blues beat the Boston Bruins 4-2 at the Enterprise Centre in St. Louis, Missouri. With the win, the Blues and Bruins have their best out of seven series tied at two games apiece.
O'Reilly began the scoring with a beautiful wrap around goal that would make Wayne Gretzky proud. O'Reilly's goal came at the 43 second mark of the first period from Vince Dunn of Peterborough, Ontario and Zach Sanford to put the Blues up 1-0. Pietrangelo and Schenn then picked up assists on a first period goal by Vladimir Tarasenko that put the Blues up 2-1. After the Bruins tied the game at two goals apiece with the only second period goal, O'Reilly scored the game winning goal from Pietrangelo and Carl Gunnarsson at 10:38 of the third period to put the Blues up 3-2. Schenn then scored into an empty net with 1:29 left in the third period to give the Blues the win.
Pietrangelo won a gold medal for Team Canada in men's hockey at the 2014 Olympic Winter Games in Sochi. Game five of the Stanley Cup Finals is Thursday in Boston.