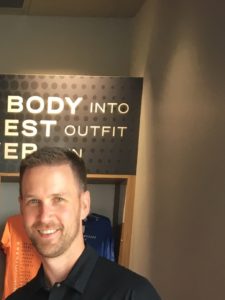 Canada has qualified for the 2022 Olympic Winter Games in Beijing in mixed doubles curling. On Friday, Canada clinched a top-three spot in their pool at the 2021 World Mixed Doubles Curling Championship in Aberdeen, Scotland by beating the Czech Republic 7-6. The win by Kerri Einarson of Gimli, Manitoba and Canadian Olympic gold medalist Brad Gushue of St. John's, Newfoundland, guaranteed Canada will be in the top six at the world championship.
Canada is one of six nations to qualify for an Olympic spot. They are joined by Great Britain (represented by Scotland at the 2021 World Mixed Doubles Curling Championship), Italy, Sweden, Norway, and Switzerland. China has already qualified a spot because they are the host nation, while the United States will play the Czech Republic for the final Olympic spot as both of those nations finished in fourth place in their respective pools.
Also on Friday, Canada defeated Russia 11-6 to finish the round robin with a record of seven wins and two losses. Canada will now play Switzerland in one of two quarterfinal games on Saturday. The other quarterfinal game will have Italy facing Norway. The semifinals will take place Saturday, while the bronze medal game and gold medal game will then take place on Sunday. Sweden and Scotland were the pool winners from pool play. In the history of the World Mixed Doubles Curling Championship, Canada has never won the gold medal. Gushue's Olympic gold medal came in men's curling at the 2006 Olympic Winter Games in Turin.