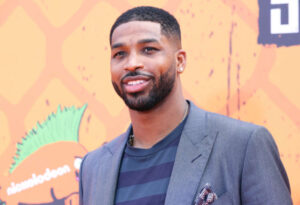 To begin the 2020-21 National Basketball Association regular season, Tristan Thompson of Toronto, Ontario, has started in five of Boston's first six games. At the start of the season there was some speculation that Thompson may not be fit to join the Celtics as he missed all of the preseason with a hamstring ailment, however Celtics head coach Brad Stevens put Thompson in the starting five at power forward on December 23, in Boston's dramatic 122-121 win over the Milwaukee Bucks.
In five games, Thompson has averaged 9.2 points per game, and 8.6 rebounds per game. He has a field goal percentage of .528, and free-throw percentage of .800. He has a three-point percentage of zero, but that is not concerning by any means as power forwards the size of Thompson (6'9″, 250 pounds), rarely take a field goal attempt from long range.
Thompson's best offensive game so far this season came on December 29 in a 116-111 win over the Indiana Pacers. He had a season-high 14 points. The only game Thompson has not played for the Celtics  was a 126-107 Celtics win over the Memphis Grizzlies. However, the reason why Thompson did not play this game, had more to do with load management according to Rotoworld.
Thompson is now one of six regular starters in the NBA who are Canadian. The others are Dillon Brooks of the Memphis Grizzlies (Mississauga, Ontario), Jamal Murray of the Denver Nuggets (Kitchener, Ontario), Andrew Wiggins of the Golden State Warriors (Toronto), R.J. Barrett of the New York Knicks (Toronto), and Shai Gilgeous-Alexander of the Oklahoma City Thunder (Toronto).