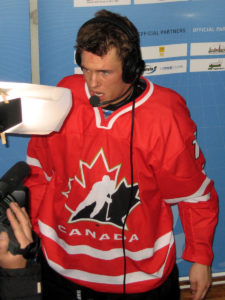 The Nashville Predators signed a pair of Canadians on Friday during the first day of National Hockey League free agency. The Predators signed center Nick Cousins of Belleville, Ontario to a two year contract worth $3 million according to Matt Teague of The Score, and defenseman Mark Borowiecki of Ottawa, Ontario, to a two year contract worth $4 million according to TSN.
Cousins had 10 goals and 15 assists for 25 points in 65 games last season with the Montreal Canadiens and Vegas Golden Knights. He had 35 penalty minutes, five power play points, 115 shots on goal, 35 faceoff wins, 31 blocked shots, 91 hits, 29 takeaways and 21 giveaways. The Predators become Cousins' fifth National Hockey League team of his career. In addition to the Canadiens and Golden Knights, he has played for the Philadelphia Flyers and Arizona Coyotes.
Borowiecki played 53 games for the Senators in 2019-20. He had seven goals and 11 assists for 18 points, and was a +1, with 58 penalty minutes, one shorthanded goal, 63 shots on goal, 120 blocked shots, 199 hits, 10 takeaways and 30 giveaways. Borowiecki had career highs last season in goals, assists, points, and blocked shots. He also scored his first career shorthanded goal in a 5-2 Senators win over the Buffalo Sabres on January 28.
A member of the Senators team since 2011-12, Borowiecki is known as an enforcer. He had 154 career penalty minutes in 2016-17 which led the NHL, and has 647 career penalty minutes in 375 games.
The Predators also acquired a third Canadian in free agency. They signed Matt Benning of Edmonton, Alberta to a two year deal worth $2 million from the Edmonton Oilers.