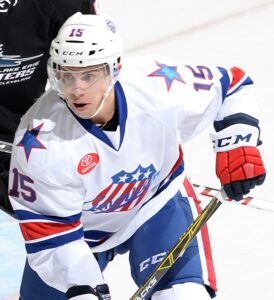 According to Rogers Sportsnet on Sunday, the Florida Panthers have signed left winger Evan Rodrigues of Toronto, Ontario to a four-year contract worth $12 million. The 29-year-old forward, who can also play centre, is joining his fourth National Hockey League team. He has previously played with the Buffalo Sabres, Pittsburgh Penguins and Colorado Avalanche.
In 69 games with Colorado this past season, Rodrigues had 16 goals and 23 assists for 39 points. He was a +7 with 30 penalty minutes, 11 power-play points, two game-winning goals, 184 shots on goal, 119 faceoff wins, 27 blocked shots, 34 hits, 29 takeaways, and 32 giveaways. Rodrigues had career highs in plus/minus and power-play points.
Rodrigues's first game-winning goal this past season came on January 28 in a 4-2 Avalanche win over the St. Louis Blues. He scored from Nathan MacKinnon of Halifax, Nova Scotia and Cale Makar of Calgary, Alberta in an all-Canadian goal at 4:48 of the second period. At the time, Rodrigues put the Avalanche up 3-0. Rodrigues's second game-winning goal this past season came on April 13 in a 4-2 Avalanche win over the Winnipeg Jets. He scored from defenseman Brad Hunt of Maple Ridge, British Columbia and left winger Artturi Lehkonen at 3:01 of the third period. At the time Rodrigues broke a 2-2 deadlock. Rodruigues meanwhile was undrafted after playing his junior career with the Georgetown Raiders of the Ontario Junior Hockey League and Boston University in the National Collegiate Athletic Association.