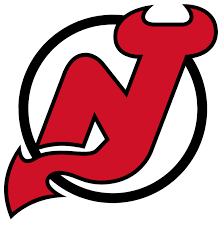 The New Jersey Devils  made a coaching change on Tuesday as they named Alain Nasreddine of Montreal, Quebec their new interim head coach. Nasreddine is replacing John Hynes of Warwick, Rhode Island, who was fired.
Nasreddine had been an assistant coach with the Devils since June 17, 2015. This is his first job as a National Hockey League head coach.
This had been a tough season for the Devils. They have the second worst record in the NHL at the moment. With a record of nine wins, 14 regulation losses and four losses in extra time, the Devils have 22 points. The only team worse is the Detroit Red Wings, who have 17 points.
Nasreddine played five seasons in the NHL with the Chicago Blackhawks, Montreal Canadiens, New York Islanders and Pittsburgh Penguins from 1998 to 2008. He played 74 games and had one goal, and four assists for five points. He was a +9 with 84 penalty minutes and 38 shots on goal.
Nasreddine's only NHL regular season goal interestingly came in his home province of Quebec and native city of Montreal. On December 16, 2006, Nasreddine scored from Canadian Olympic gold medalist Sidney Crosby of Cole Harbour, Nova Scotia and Mark Recchi of Kamloops, British Columbia in a 6-3 Penguins loss to the Montreal Canadiens at the Bell Centre. Nasreddine's goal came with only one second left in the first period. Crosby, meanwhile, won a gold medal for Canada at the 2010 Olympic Winter Games in Vancouver and the 2014 Olympic Winter Games in Sochi.