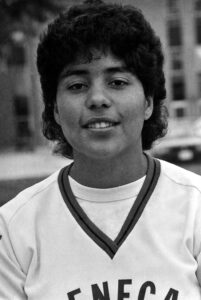 According to the Canadian Press on Friday, there were three inductees named to the Order of Hockey in Canada in 2021. They were Edmonton Oilers Vice-Chairman Kevin Lowe of Lachute, Quebec, women's hockey player Angela James of Toronto, Ontario, and former Hockey Canada President Bill Hay of Lumsden, Saskatchewan.
Lowe was very active with Hockey Canada as a builder over the years. The highlight was being part of the Canadian management team that won the gold medal for Team Canada at the 2002 Olympic Winter Games in Salt Lake City, the 2010 Olympic Winter Games in Vancouver, and the 2014 Olympic Winter Games in Sochi.
James is considered one of the best women's hockey players before women's hockey became an Olympic event at the 1998 Olympic Winter Games in Nagano. She did have an opportunity to win four gold medals for Canada at the Women's World Hockey Championships (1990, 1992, 1994, and 1997), before being controversially cut from Canada's first Olympic team. In those four World Championships, James had 22 goals and 12 assists for 34 points in 20 games.
Hay was the president of Hockey Canada from 1990 to 1995. His legacy will be helping create a merger between Hockey Canada and the Canadian Amateur Hockey Association under one umbrella.
James, Hay, and Lowe are also members of the Hockey Hall of Fame. James was inducted in 2010, Hay in 2015, and Lowe in 2020, James was also inducted into Canada's Sports Hall of Fame in 2009.