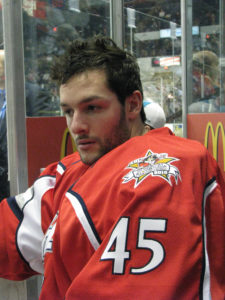 Jonathan Bernier of Laval, Quebec recorded his 18th career National Hockey League shutout on Tuesday. Bernier made 34 saves as the Detroit Red Wings beat the San Jose Sharks 2-0 at Little Caesars Arena in Detroit, Michigan.
Bernier made nine saves in the first period, 11 saves in the second period and 14 saves in the third period. Evander Kane of Vancouver, British Columbia led the Sharks with four shots on goal.
Tyler Bertuzzi of Sudbury, Ontario scored the game winning goal for the Red Wings. It came at 3:15 of the second period from Madison Bowey of Winnipeg, Manitoba and Dylan Larkin. Filip Hronek scored the other goal for Detroit.
This was Bernier's second career shutout with Detroit. He has six shutouts each with the Los Angeles Kings and Toronto Maple Leafs and two other shutouts with the Anaheim Ducks and Colorado Avalanche.
In 2019-20, Bernier has a record of eight wins, 11 regulation losses and two losses in extra time. He has one shutout, a goals against average of 3.05 and a save percentage of .905.
Despite the win, the Red Wings are still the worst team in the National Hockey League by a wide margin. They have a record of 10 wins, 28 regulation losses and three losses in extra time for 23 points. They have 11 fewer points than the New Jersey Devils, who have the second fewest points in the NHL at 34 points.