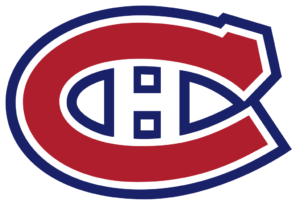 The Montreal Canadiens are the only Canadian team left in the 2021 Stanley Cup playoffs, and on Wednesday came through with a big 3-2 victory in game two of the Stanley Cup semifinals. With the win, the Canadiens tied the Golden Knights in their best-out-of-seven series at one game apiece.
Joel Edmundson of Brandon, Manitoba led the Canadiens in scoring with two points, as he had two assists. The Canadiens goal scorers were Tyler Toffoli of Scarborough, Ontario, Paul Byron of Ottawa, Ontario, and Joel Armia.
The Canadiens jumped out to a 3-0 lead before the Golden Knights pulled within one goal. Canadian Olympic gold medalist Alex Pietrangelo of King City, Ontario scored both goals for Vegas.
Montreal rebounded nicely after a sluggish game one where they were beaten 4-1. One reason for the Canadiens improvement was the fact that their defence was more involved in the play. In game one, the Golden Knights blueliners outshot the Canadiens blueliners 18-0. Of the four Golden Knights goal scorers, three were defensemen, including two Canadians, Nick Holden of St. Albert, Alberta, and Shea Theodore of Langley, British Columbia. Pietrangelo, who is also a defenceman, led both teams with seven shots on goal. In game two, Canadian Olympic gold medalist Shea Weber of Sicamous, British Columbia, and Jeff Petry had two shots on goal each for Montreal.
Weber won a gold medal for Canada in men's hockey at the 2010 Olympic Winter Games in Vancouver and the 2014 Olympic Winter Games in Sochi. Pietrangelo won a gold medal for Canada at the 2014 Olympic Winter Games in Sochi.
The Canadiens and Golden Knights series now shifts to Montreal on Friday. A total of 3500 fans are allowed at the Bell Centre in Montreal for game three.