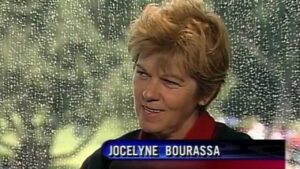 Canadian golf star Jocelyne Bourassa of Shawinigan, Quebec has passed away at the age of 74. According to the Canadian Press, she died this past Tuesday, a day before the Olympic women's golf tournament at the 2020 Olympic Games in Tokyo was set to begin.
Bourassa is best known for winning La Canadienne (better known as later the du Maurier Classic and later the CN Canadian Women's Open) in 1973 with a 72-hole score of -5 at the Montreal Municipal Golf Club. In a playoff, Bourassa defeated Americans Sandra Haynie and Judy Rankin. Haynie won four major championships in her career. They were the 1965 and 1974 LPGA Championship, the 1974 United States Women's Open, and the 1982 Peter Jackson Classic at St. George's Golf and Country Club in Toronto.
In an interesting note, La Canadienne became the Peter Jackson Classic in 1974. The Canadian Women's Golf Championship was not a major when Bourassa won the title in 1973.
After winning La Canadienne in 1973, Bourassa won the Bobbie Rosenfeld Award, which was presented to the best Canadian female athlete as voted by the Canadian Press, on an annual basis. Among Bourassa's other accolades included being named to the Order of Canada in 1972, being inducted into the Quebec Sports Hall of Fame in 1992, the Canadian Golf Hall of Fame in 1995, and Canada's Sports Hall of Fame in 2015. However, it should be noted that Bourassa was inducted as a builder into Canada's Sports Hall of Fame, and not as an athlete. That is because she was recognized as an executive director of the Canadian Women's Open for 20 years, and for being the vice-president for the LPGA Board of Sponsors.