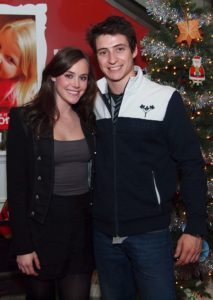 Canada's high performance figure skaters won three gold medals and four medals overall at 2017 Skate Canada International in Regina, Saskatchewan this past Saturday. Kaetlyn Osmond of Marystown, Newfoundland won the gold medal in the ladies competition, Meagan Duhamel of Sudbury, Ontario and Eric Radford of Winnipeg, Manitoba won the gold medal in the pairs competition and Tessa Virtue and Scott Moir of London, Ontario won the gold medal in the ice dance. Canada's other medal on the weekend came in the ice dance as Kaitlyn Weaver and Andrew Poje of Waterloo, Ontario won silver.
In the ladies, Osmond posted a score of 212.91 points. Maria Sotskova of Russia won the silver medal with 192.52 points and Ashley Wagner of the United States won the bronze medal with 183.94 points. It was not the cleanest performance for Osmond as she fell twice, but she was credited for attempting very difficult jumps. One common theme from the weekend was the fact that individual skaters were being penalized for under rotations, whether or not they were clean.
In the pairs, Radford and Duhamel came back to beat Aliona Savchenko and Bruno Massot of Germany. Radford and Duhamel were trailing the Germans by 3.81 points after the short program, but bounced back with a strong long program to win by 10.37 points over Savchenko and Massot. Vanessa James and Morgan Cipres of France won the bronze medal.
In the ice dance, Virtue and Moir set a world record ice dance score with 199.86 points. They broke their old world record, set at the 2017 World Figure Skating Championships in Helsinki (198.62 points). Weaver and Poje had 190.01 points followed by Madison Hubbell and Zachary Donohue of the United States at 189.43 points. The gold medals for Osmond, Duhamel, Radford, Virtue and Moir will give them confidence as they prepare for the 2018 Olympic Winter Games in Pyeongchang.