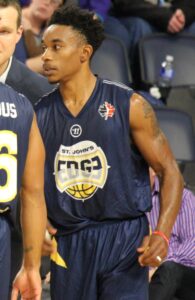 Team Canada has won its second straight game at the Olympic men's 3×3 basketball qualifier from Graz, Austria. On Friday, Canada defeated the Netherlands 17-15.
According to the Canadian Press, the Canadian team was led in scoring by Alex Johnson of Toronto, Ontario, who had seven points. Meanwhile, Jordan Jensen-Whyte of Calgary, Alberta had four points, while Steve Sir of Edmonton, Alberta, and Kyle Landry of Calgary, Alberta, had three points each.
Team Canada is one of four teams undefeated so far in the tournament. The others are the United States, France, and Latvia. France has a perfect record of four wins and zero losses. The United States and Latvia are at two wins and zero losses. The Latvians are in Pool D with Canada, and will play Canada on Saturday. Canada's other game on Saturday is against the host Austrians.
So far four teams have qualified for the quarterfinals on Sunday. They are France, Brazil, Poland, and Slovenia. There is no gold medal game in the tournament, as the semifinal winners and the winner of the game of the semifinal losers will book their ticket to the 2020 Olympic Games in Tokyo in 2021. Four teams have qualified so far. They are China, Japan, Serbia, and the Russian Olympic Committee.