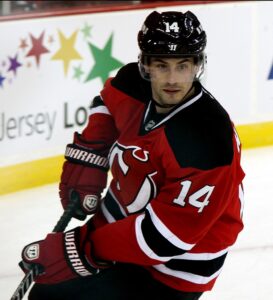 Team Canada is still alive at the 2021 World Men's Hockey Championship in Riga, Latvia. On Friday, Canada defeated Kazakhstan 4-2 to improve their record to two wins and three losses.
Anaheim Ducks center Adam Henrique of Brantford, Ontario led Team Canada in scoring with three points, as he had one goal and two assists. Ottawa Senators right winger Connor Brown of Etobicoke, Ontario, and Andrew Mangiapane of Bolton, Ontario also had a multi-point game as they each had one goal and one assist for two points. Canada's other goal scorer on Friday was Manitoba Moose center Cole Perfetti of Whitby, Ontario, who scored the game-winning goal and broke a 2-2 deadlock at 7:40 of the third period.
Secondary scoring for Team Canada has been a serious problem throughout the tournament. Not one Canadian defenseman has scored a goal at the World Hockey Championships so far, while Calgary's Jaret Anderson-Dolan of the Los Angeles Kings has struggled offensively and defensively. More was also expected from Anderson-Dolan's Kings teammate Gabriel Vilardi of Kingston, Ontario, who has zero points in five games.
In order for Canada to reach the quarterfinals, they will now need to beat Italy and Finland. They will also need help from someone else. The team that would give Canada the most assistance is Norway, who plays Kazakhstan on Monday.