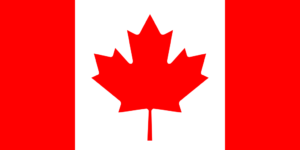 Alex Boisvert-Lacroix of Sherbrooke, Quebec won his first career individual World Cup speed skating event from the Olympic Oval in Calgary, Alberta on Sunday.  It was also Boisvert-Lacroix's fifth World Cup medal in the men's 500m in his speed skating career.
Boisvert-Lacroix won by the absolute slimmest of margins. His gold medal winning time of 34.313 seconds was only one-thousandth of a second faster than silver medalist Min Kyu Cha of South Korea, who posted a silver medal winning time of 34.314 seconds. Mika Poutala of Finland won the bronze medal with a time of 34.38 seconds. Boisvert-Lacroix reached the podium by 0.12 seconds over Ronald Mulder of the Netherlands.
In an interesting situation, Boisvert-Lacroix started in the third out of ten pairs. That meant there 14 more skaters to go after the Canadian, but none could beat his gold medal winning time.
Boisvert-Lacroix now moves into seventh place in the World Cup standings with 187 points. The leader is Havard Holmefjord Lorentzen of Norway with 331 points.
The gold medal performance by Boisvert-Lacroix now puts two Canadians in the top ten in the men's 500m World Cup standings. Laurent Dubreuil of Levis, Quebec is in sixth place. Dubreuil won a World Cup event in the men's 500m last month in Heerenveen, Netherlands.
Prior to Sunday, Boisvert-Lacroix had won two silver medals and two bronze medals in the men's 500m during the 2015-16 World Cup speed skating season. He was second in Inzell, Germany and Heerenveen and third in Calgary and Heerenveen.
Boisvert-Lacroix was one of two Canadians to earn an individual medal on the weekend. Ted-Jan Bloemen of Calgary won a silver medal in the men's 5000m race on Friday.
Meanwhile, in the women's team pursuit on Saturday, Team Canada came away with the bronze medal with a time of 2:56.80. Japan won gold with a time of 2:53.88, followed by Germany in second with a time of 2:56.76. Canada beat China by 0.46 seconds to reach the podium. China had a fourth place time of 2:57.26. With the bronze medal, Canada moves into second place in the World Cup women's team pursuit standings with 140 points. Japan leads with 200 points.