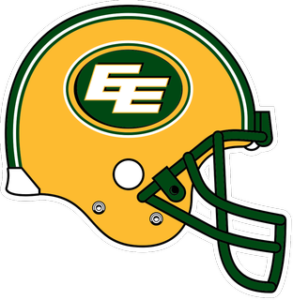 The Edmonton Eskimos have had an inconsistent 2017 Canadian Football League season. That is what happens when you have a seven game winning streak and a six game losing streak in the same season!
However the Eskimos must be thrilled of the play from wide receiver Brandon Zylstra of Spicer, Minnesota. The Concordia College product (the Concordia College in Minnesota, not Edmonton) has caught 91 passes for a CFL high 1482 yards this season and four touchdowns.
However it has been Zylstra's consistency that deserves the highest praise. Zylstra tied an Eskimos record on Saturday for most 100 yard receiving games in a season with nine. Zylstra caught nine passes for 147 yards as the Eskimos beat the Toronto Argonauts 30-27. Zylstra now joins Brian Kelly and Adarius Bowman in the Eskimos record books.
Most importantly for Eskimos fans, with the win, Edmonton clinched a playoff spot. With three weeks to go in the season, there is only one more playoff spot that is still up for grabs. The Saskatchewan Roughriders at 8-7 are battling the B.C. Lions at 6-9. The Roughriders still have to play the Calgary Stampeders, Montreal Alouettes and Edmonton Eskimos. The Lions still have to play the Eskimos, Winnipeg Blue Bombers and Argonauts.
The Roughriders have the tie-breaker over the Lions. Saskatchewan and B.C. split their season series at one game apiece, but the Roughriders outscored the Lions 56-38 in the two games.