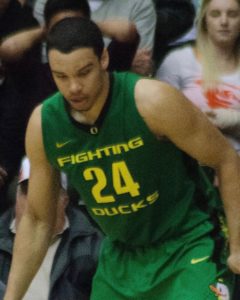 He is only a rookie in the National Basketball Association, but if the first game is any indication, Dillon Brooks of Mississauga, Ontario could have a very impactful professional basketball career. On Wednesday night, Brooks made Canadian basketball history for most points by a Canadian basketball player in the NBA in his first NBA game. Brooks delivered in a big way this week as he scored 19 points as the Memphis Grizzlies beat the New Orleans Pelicans 103-91.
Brooks is one of 12 Canadians in the NBA at the moment. That is the most of any nation in the world outside the United States. The others are Orlando Magic power forward Khem Birch of Montreal, Quebec, Golden State Warriors power forward Chris Boucher of Alma, Quebec, Los Angeles Lakers point guard Tyler Ennis of Brampton, Ontario, Indiana Pacers point guard Cory Joseph of Toronto, Ontario, Denver Nuggets power forward Trey Lyles of Saskatoon, Saskatchewan, Denver Nuggets point guard Jamal Murray of Kitchener, Ontario, Miami Heat center Kelly Olynyk of Toronto, Ontario, Dallas Mavericks power forward Dwight Powell of Toronto, Ontario, Philadelphia 76ers shooting guard Nik Stauskas of Mississauga, Ontario, Cleveland Cavaliers center Tristan Thompson of Toronto, Ontario and Minnesota Timberwolves shooting guard Andrew Wiggins of Toronto, Ontario.
Remarkably even though there are 12 Canadian players in the NBA, none are with the Toronto Raptors, Canada's only NBA team. Joseph was on the Raptors last year but was traded in the offseason to the Pacers for Emir Preldzic.