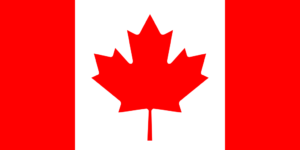 Alexia Zevnik of Montreal, Quebec, won Canada's second medal in swimming at the 2017 Summer Universiade in Taipei, Taiwan on Monday. Zevnik won the silver medal in the women's 200m backstroke.
Zevnik posted a second place time of 2:09.92. Sian Whittaker of Australia won the gold medal with a time of 2:09.50. Bridgette Alexander of the United States won the bronze medal with a time of 2:10.30.
Zevnik earned a medal by 0.39 seconds. Asia Seidt of the United States finished in fourth place with a time of 2:10.31.
Zevnik was part of Canada's unexpected gold medal performance in the women's 4x100m freestyle relay on Sunday. While swimming in lane one, Zevnik along with Katerine Savard of Pont-Rogue, Quebec, Kennedy Goss of Toronto, Ontario, Jacqueline Keire of Burlington, Ontario, Sarah Fournier of Quebec City, Quebec and Kelsey Wog of Regina, Saskatchewan placed first for Canada's only gold medal in the 2017 Summer Universiade to date.
The silver medal will give Zevnik confidence as she prepares to make the Canadian Olympic team for the 2020 Olympic Games in Tokyo. It might also be very beneficial that Zevnik earned a podium spot at the Universiade in Asia, the same continent where the next Olympic Games will be held.
Zevnik has also done very well at the NCAA level competing for North Carolina State. In 2016, she received all-American honours in the pool.