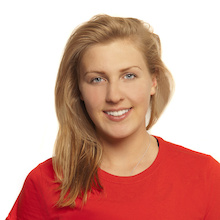 The 2020 World Triathlon Grand Final has been cancelled according to the Canadian Press. The event was to take place from August 22 to 23, 2020 in Edmonton, Alberta, Canada but will no longer occur because of coronavirus.
In a statement made by the International Triathlon Union on Friday, "World Triathlon, along with the Edmonton Organizing Committee, the city of Edmonton and all stakeholders and the community partners will continue to work closely together to find new options for the event to take place in the future, when it is safe to do so."
The 2020 World Triathlon Grand Final was to be one of two triathlon events this summer in Canada in the World Triathlon Series. Montreal was to host a World Triathlon Series event for men and women on June 27 and 28. The event in Montreal was to be significant because it was going to be the second last major international triathlon event before the 2020 Olympic Games in Tokyo, which has also been cancelled due to the worldwide pandemic.
Edmonton last hosted the World Triathlon Grand Final in 2014. There was great excitement for the 2020 World Triathlon Grand Final. That is because Tyler Mislawchuk of Winnipeg, Manitoba and Joanna Brown of Ottawa, Ontario won bronze medals during the 2019 International Triathlon Union World Series. Mislawchuk won bronze in Montreal and Brown won bronze in Bermuda.