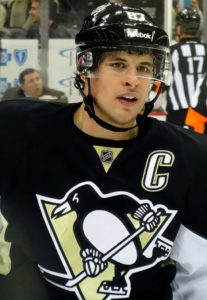 According to Rogers Sportsnet, Canadian Olympic gold medalist Sidney Crosby of Cole Harbour, Nova Scotia participated in the virtual vigil on Friday which paid tribute to the 22 Nova Scotia victims from the deadliest mass murder in Canadian history. Crosby was joined by Canadian sports broadcasters Dan O'Toole, James Duthie, Ken Reid, and Tara Slone.
On April 18-19, 2020, one gunman committed a series of murders over a span of 13 hours throughout Nova Scotia. Among the dead was Royal Canadian Mounted Police Officer Heidi Stevenson, who was from Crosby's birthplace of Cole Harbour.
During the vigil Crosby said the following:
"I'm in Pittsburgh, but being from Nova Scotia, my heart and mind is home with all of you. I'd like to extend my condolences to all the family and friends affected by this tragedy, as well to the family of Constable Heidi Stevenson from Cole Harbour, who sacrificed her life protecting others. I'd like to thank all the first responders and, as well, the medical personnel that faced this nightmare head on to keep us all safe. I know we'll stick together as we almost do through challenging times, and help support those who need it the most. I'm sending all my love and support back home."
Crosby won a gold medal for Canada at the 2010 Olympic Winter Games in Vancouver and the 2014 Olympic Winter Games in Sochi. In 2019-20 with the Penguins, Crosby has 16 goals and 31 assists for 47 points in 41 games. He is a -8 with 15 penalty minutes, 17 power play points, four game winning goals, 109 shots on goal, 494 faceoff wins, 17 blocked shots, 28 hits, 26 takeaways and 25 giveaways.
The Penguins are currently in third place in the Metropolitan Division with a record of 40 wins, 23 regulation losses and six losses in extra time for 86 points. However, heading into the coronavirus pause, the Penguins were not playing the best of hockey as they only won three games in their last 10 contests.