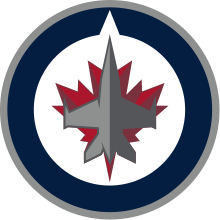 For the first time ever, the Winnipeg Jets have a series sweep in the National Hockey League Stanley Cup playoffs. On Monday, the Jets defeated the Edmonton Oilers 4-3 in triple overtime in game four of the North Division semifinal series from the Bell Manitoba Telecommunications Services Place in Winnipeg, Manitoba. With the win, the Jets swept the Oilers four games to none, even though they only won two of nine games against the Oilers in the regular season, and were nine points back of the Oilers.
In the Jets' historic win over the Oilers on Monday, Kyle Connor scored the overtime winner from Neal Pionk at 6:52 of the third overtime period. Connor's game-winning goal came on the breakaway.
Two Canadians had a multi-point game for the Jets. Mark Scheifele of Kitchener, Ontario scored twice, while Josh Morrissey of Calgary, Alberta had two assists.
The Jets' initial team in the NHL beat the Calgary Flames twice in the Smythe Division semifinals. The first time was in 1985, when they won three games to one, and the second time was in 1987, when they won four games to two. The second Winnipeg Jets franchise which started in 2011, and won two playoff series in 2018. They defeated the Minnesota Wild in five games in the opening round, and then the Nashville Predators in seven games in the second round. It should be noted while the Jets were in the World Hockey Association, they swept their opponent six times.