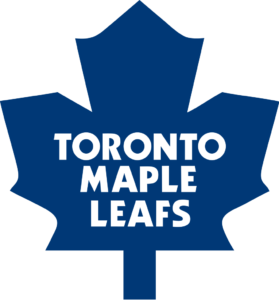 The Toronto Maple Leafs are one win away from winning their first Stanley Cup playoff series since 2004. On Tuesday, the Maple Leafs defeated the Montreal Canadiens 4-0 at the Bell Centre in Montreal, Quebec to take a three games to one series lead in the North Division semifinal.
Two Canadians had multi-point games for the Maple Leafs. Alexander Kerfoot of Vancouver, British Columbia notched three assists, while Jason Spezza of Mississauga, Ontario had one goal and one assist for two points. Two other Canadian natives scored for the Maple Leafs as Canadian Olympic gold medalist Joe Thornton of London, Ontario and William Nylander of Calgary, Alberta both beat Carey Price. Thornton won a gold medal for Canada in men's hockey at the 2010 Olympic Winter Games in Vancouver. William Nylander meanwhile was born in Calgary in 1996 while his father Michael Nylander played for the Calgary Flames. Despite being born in Canada, William Nylander competes internationally for his father's native country of Sweden.
The Maple Leafs can now close out the series on Thursday in Toronto in game five. If the Canadiens do happen to win that game, 2,500 fans will be allowed at the Bell Centre in Montreal for game six on Saturday.