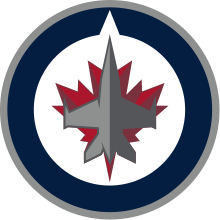 The Winnipeg Jets became the third Canadian team to make the 2023 Stanley Cup Playoffs. On Tuesday, the Jets clinched the eighth seed with a 3-1 win over the Minnesota Wild at the Xcel Energy Center in Saint Paul, Minnesota.
The Jets received goals from Mark Scheifele of Kitchener, Ontario, Adam Lowry and Mason Appleton. Connor Hellebuyck made 31 saves for the shutout. The other two Canadian teams in the Stanley Cup Playoffs are the Edmonton Oilers and Toronto Maple Leafs.
The Jets are currently in fourth place in the Central Division with a record of 46 wins, 32 regulation losses, and three losses in extra time for 95 points. They are winners of three straight games. In addition to beating the Wild, Winnipeg blanked the Nashville Predators 2-0 on Saturday, and the San Jose Sharks 6-2 on Monday.
Three times over the last two weeks the Jets have won a game by scoring six goals. They also beat the Detroit Red Wings 6-2 on March 31 and the New Jersey Devils 6-1 on April 2.
The Montreal Canadiens are eliminated from the Stanley Cup Playoffs. However, their play on Wednesday will help dictate who qualifies. A Canadiens win over the New York Islanders, will keep the Pittsburgh Penguins alive another night. An Islanders win eliminates the Penguins.