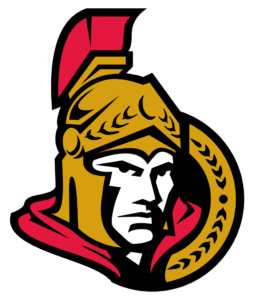 Ottawa Senators right winger Claude Giroux of Hearst, Ontario recorded his 1000th National Hockey League regular season point on Monday. He accomplished the feat with an assist in Ottawa's 3-2 win over the Carolina Hurricanes at the Canadian Tire Centre in Kanata, Ontario.
Giroux's 1000th point came on a goal by Tim Stutzle with two minutes and 34 seconds left in the opening period. At the time, the Senators took a 2-0 lead. Giroux had a three-point performance in the Senators win over the Hurricanes. He scored the opening goal of the game from Stutzle and Brady Tkachuk at 5:51 of the first period, and then scored the game-winning goal at 9:37 of the third period to break a 2-2 deadlock. Shane Pinto and Erik Brannstrom picked up the assists.
In Giroux's career, 900 points came with the Philadelphia Flyers, 78 points with the Senators and 23 points with the Florida Panthers. In 1099 NHL games, Giroux has 328 goals and 673 assists for 1001 points. He also is a +38 with 452 penalty minutes, 374 power-play points, 17 shorthanded points, 52 game-winning goals, 2860 shots on goal, 10413 faceoff wins, 431 blocked shots, 990 hits, 575 takeaways and 545 giveaways.
In 2022-23, Giroux has 34 goals and 44 assists for 78 points in 81 games. He is a +4 with 34 penalty minutes, 24 power-play points, six game-winning goals, one shorthanded point, 212 shots on goal, 704 faceoff wins, 29 blocked shots, 75 hits, 52 takeaways, and 32 giveaways.