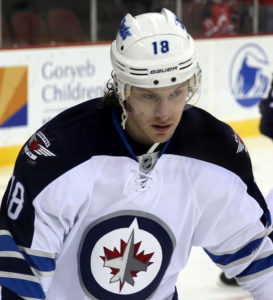 The Winnipeg Jets beat the Calgary Flames 2-1 on Saturday at the 2019 Heritage Classic from Mosaic Stadium in Regina, Saskatchewan. This was the fifth Heritage Classic, but first Heritage Classic game played in a city that does not host a National Hockey League team. Mosaic Stadium is the host field of the Saskatchewan Roughriders of the Canadian Football League.
This was the seventh National Hockey League game ever played in Saskatchewan. According to Rob Vanstone of the Regina Leader-Post, there were six NHL games played in Saskatoon from 1992-94 at Saskatchewan Place. However this was the first time that a NHL game was played in the Saskatchewan capital city of Regina.
In the Jets win on Saturday, Bryan Little of Edmonton, Alberta scored the game winning goal at 3:04 of overtime. It was Little's first goal of the season. Another Canadian scored for the Jets as Josh Morrissey of Calgary, Alberta tied the game at one goal apiece on the power play with 4:11 left in the third period.
With the win, the Jets reached the .500 mark at six wins and six losses for 12 points. The Flames fell to a record of six wins, five regulation losses and two losses in extra time for 14 points. Calgary's next game is in Carolina on Tuesday, while the Jets next play in Anaheim on Tuesday.