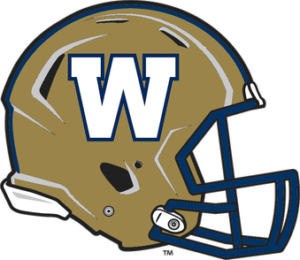 Nic Demski of Winnipeg, Manitoba was a key contributor to the Winnipeg Blue Bombers' 29-28 win over the Calgary Stampeders at Investors Group Field in Winnipeg, Manitoba on Friday. Demski had three rushing carries for six yards and one touchdown and four catches for 44 yards in the narrow one point Winnipeg win.
Demski had his three yard touchdown run at 13:09 of the second quarter. At the time, the Blue Bombers took a narrow 9-8 lead. The lead would change four more times throughout the contest, ending with a game winning 34 yard field goal by Justin Medlock.
With the win, the Blue Bombers still have a chance of reaching second place in the Western Division. If the British Columbia Lions upset the Stampeders on Saturday at B.C. Place, the Blue Bombers will be second and the Stampeders will be third.
A Canadian also contributed to the Toronto Argonauts' 39-9 win over the Ottawa Redblacks on Saturday. Michael O'Connor of Orleans, Ontario had his first career touchdown pass. In other Argonauts news, former Argonauts offensive lineman Norm Stoneburgh of Toronto, Ontario passed away on Thursday at the age of 84. Stoneburgh played for the Argonauts from 1955-1967 and was a Canadian Football League all-star at the center position in 1965.