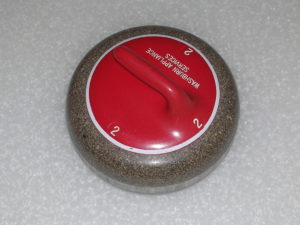 Tracy Fleury of East St. Paul, Manitoba and Matt Dunstone of Regina, Saskatchewan each won their first career Grand Slam of Curling title as a skip on Sunday. Fleury and Dunstone captured the women's and men's titles respectively at the 2019 Masters Grand Slam of Curling event at the North Bay Memorial Gardens in North Bay, Ontario.
In the women's competition, Fleury defeated Sayaka Yoshimura of Japan 7-5 in the championship final. Fleury was in complete control throughout the entire match as she picked up a deuce in the first and third ends, and also had a significant steal in the fourth end.
During the tournament, Fleury and Yoshimura had identical records of three wins and one loss in Pool A. Yoshimura beat Fleury 5-4 on Thursday, while Yoshimura's only pool play loss came to Rachel Homan of Ottawa, Ontario by a commanding 10-3 result on Tuesday. Fleury then beat Elena Stern of Switzerland 7-3 in the quarterfinals and then Anna Hasselborg of Sweden 7-5 in the semifinals to reach the finals.
Like Fleury, Dunstone only had one loss in pool play. It came to Niklas Edin of Sweden by a score of 6-5 on Friday. Dunstone then beat Brad Jacobs of Sault Ste. Marie, Ontario 5-2 in the quarterfinals, Bruce Mouat of Scotland 5-4 in the semifinals, and then Brad Gushue of St. John's, Newfoundland 8-5 in the final.
Fleury and Dunstone have something else in common. They moved out of province to join their respective curling teams. Fleury went from Northern Ontario to Manitoba, and Dunstone went from Manitoba to Saskatchewan.