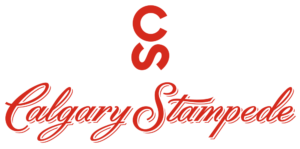 Jake Vold of Airdrie, Alberta had an excellent bareback performance on Sunday at the 2018 Calgary Stampede. While on Welcome Delivery, Vold posted a score of 88 points, which was not only the best Sunday score, but was tied with Clint Laye of Cadogan, Alberta for the best score in bareback after the first three days of the Calgary Stampede.
Vold had 2.5 more points than Shane O'Connell of Rapid City, South Dakota. O'Connell was in second place with 85.5 points. It was a bit of a struggle for Laye however on Sunday. After having the best score on Saturday, he had the worst score on Sunday with 73 points on Kinky Kara.
In the saddle bronc, Clay Elliott of Nanton, Alberta had the second best score with 85 points. In the bull riding, two Canadians reached the top three as Jordan Hansen of Ponoka, Alberta tied Ty Wallace of Collbran, Colorado for the top score of 87 points and Todd Chotowetz of Major, Saskatchewan was in third place with 84.5 points. In tie-down roping, Al Bouchard of Scandia, Alberta had the second fastest time of 7.4 seconds. He was three tenths of a second back of Cade Swor of Winnie, Texas, who had the fastest time of 7.1 seconds.
Finally in chuckwagon racing on Sunday, Kurt Bensmiller of Dewberry, Alberta had the fastest time as he went one minute and 12 seconds. In an interesting note, Bensmiller competed from the fourth position in the final heat (heat nine) of the evening.