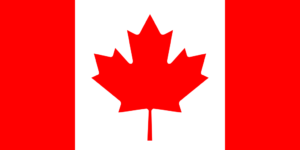 Elisabeth Vathje of Calgary, Alberta and Dave Greszczyszyn of Brampton, Ontario each earned medals for Canada in World Cup skeleton competitions in Winterberg, Germany on Friday. Vathje won the silver medal and Greszczyszyn won the bronze medal.
Vathje posted a second place time of 1:56.10. Jacqueline Loelling of Germany won the gold medal with a time of 1:55.86. Elena Nikitina of Russia won the bronze medal with a time of 1:56.11. Vathje earned a podium spot by 0.16 seconds over Mirela Rahneva of Ottawa, Ontario, who finished in fourth place with a time of 1:56.26.
With the second place finish, Vathje is in second place in the World Cup women's skeleton standings with 756 points. Loelling leads with 810 points.
Greszczyszyn won his first career World Cup medal and it comes two months from the start of the 2018 Olympic Winter Games in Pyeongchang. Sungbin Yun of South Korea won the gold medal with a time of 56.62 seconds, as they only went once in Winterberg because of poor weather conditions. Martins Dukurs of Latvia won the silver medal with a time of 56.68 seconds and Greszczyszyn posted a third place time of 56.88 seconds.
Grezczyszyn reached the podium by 0.13 seconds. Alexander Tretiakov of Russia finished in fourth with a time of 57.01 seconds. With the third place finish, Grezczyszyn moved into eighth place in the World Cup men's skeleton standings with 592 points. Yun leads with 885 points.