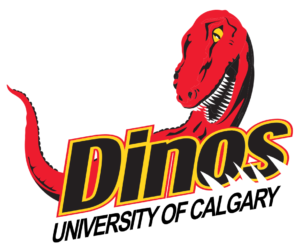 In one of the most fascinating football games of 2019, the University of Calgary Dinos reached the Hardy Cup final for the 12th straight year with a dramatic 47-46 win over the University of Manitoba Bisons. The Dinos will now play the University of Saskatchewan Huskies in the Hardy Cup on Saturday at McMahon Stadium in Calgary.
The Bisons were once down 33-16 after three quarters. However, the University of Manitoba outscored the Dinos 30-14 in the final quarter to make things mighty interesting. On the final play of the game, the Bisons successfully executed a 50 yard Hail Mary touchdown pass from Des Catellier of Calgary, Alberta to Trysten Dyce of Winnipeg, Manitoba. At the time, the Bisons pulled within a single point. However instead of attempting a convert for a single point with a kick to tie the game, the Bisons elected to go for two points and the win. Catellier's pass was intercepted by Dinos defensive back Nick Statz of Calgary.
The Huskies reached the Hardy Cup Final with a 28-23 win over the University of Alberta Golden Bears. In the Loney Bowl, Bishop's University is in the Atlantic championship game even though their school is in Quebec. They will face Acadia University after beating Mount Allison 28-18 in the Loney Bowl semifinal.
In the Yates Cup, Western will face McMaster. Western beat Waterloo 30-24 in one semifinal and McMaster beat Guelph 19-9 in the other semifinal. In the Dunsmore Cup, Laval will play Montreal. Laval beat Concordia 40-8 in one semifinal and Montreal beat McGill 39-6 in the other semifinal.