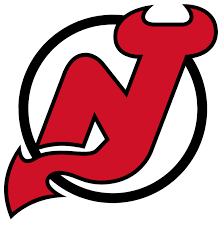 New Jersey Devils left winger Tyler Toffoli of Scarborough, Ontario was named the National Hockey League first star of the week for the period from October 23-29, 2023. In four games, he had six goals and one assist for seven points.
Toffoli opened the week with a hat trick in a 5-2 Devils win over the Montreal Canadiens. That was followed by another three point game (two goals and one assist) in a 6-4 Devils loss to the Washington Capitals on October 25, and a power-play goal in a 4-3 Devils win over the Minnesota Wild on October 29. In four games, Toffoli also was a +2 with two power-play points, 14 shots on goal, and two hits.
In eight games this season, Toffoli has seven goals and three assists for 10 points. He was a -1 with zero penalty minutes, four power-play points, 30 shots on goal, one faceoff win, one blocked shot, six hits, two takeaways, and thee giveaways. The blocked shot came in a 4-3 Devils win over the Detroit Red Wings on October 12.
This is Toffoli's first season with the Devils. He was traded from the Calgary Flames in the offseason. The Devils are in third place in the Metropolitan Division. They have a record of five wins, two regulation losses and one loss in extra time for 11 points.