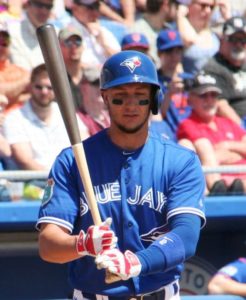 Toronto Blue Jays shortstop Troy Tulowitzki is now out for the season with an ankle injury. The native of Santa Clara, California only batted .249 this season with seven home runs and 26 runs batted in.
Those are decent offensive numbers for a shortstop, and fans must realize that Tulowitzki is excellent defensively. However when a player is making $20 million per season, there are much higher expectations than the average Major League Baseball player, and one must analyze whether or not Tulowitzki has played up to those standards during his time in Toronto.
There is no question that Tulowitzki put up great numbers during his time with the Colorado Rockies. Twice in three seasons from 2009-2011, he reached 30 home runs, five times while with the Rockies he reached .300 and in 2011 had a career high 105 runs batted in.
Even though Tulowitzki had the luxury of hitting in a hitter's friendly baseball park at Coors Field in Denver, he has not had the same level of success for the Blue Jays. You just have to look at batting average to realize that Tulowitzki was better with the Rockies. During his time in Denver, he batted .299, and during his time in Toronto, he is batting .250.
One could also argue that the Tulowitzki trade helped the Rockies. They were able to free up cap space and share the wealth a little more. It should be noted in 2017, the Rockies are at 65 wins and 49 losses (seven games up on the St. Louis Cardinals and Milwaukee Brewers) for a wildcard spot, while the Blue Jays are last in the American League East at 53 wins and 60 losses.
Tulowitzki's contract is huge for the next few years. He will make $20 million in 2018 and 2019, $14 million in 2020 and $15 million in 2021. If the Blue Jays decide to go through a rebuilding mode, Tulowitzki could be one of the first to go.