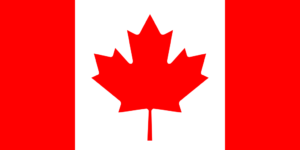 Team Canada won its 29th gold medal on Thursday at the 2023 Pan American Games in Santiago, Chile. In the men's 10 metre air pistol shooting event, Tugrul Ozer of Toronto, Ontario had a Pan American Games record score of 240.5 points. James Hall of the United States won the silver medal and Felipe Wu of Brazil won the bronze medal. By winning gold, Ozer helped clinch Canada a spot at the 2024 Olympic Games in Paris.
Team Canada won six more medals on Thursday. In racquetball, Coby Iwaasa of Lethbridge, Alberta and Samuel Murray of Baie-Comeau, Quebec won the silver medal in the men's team event. Meanwhile, Canada won five bronze medals. Four of the five third place finishes came in boxing. Bryan Colwell of Prince Rupert, British Columbia won bronze in the men's 92 kilogram division, Junior Petanqui of Montreal, Quebec won bronze in the men's 71 kilograms, McKenzie Wright of Oakville, Ontario won bronze in the women's 50 kilograms, and Charlie Cavanagh of Saint John, New Brunswick won bronze in the women's 66 kilograms.
Canada's other bronze medal was in the women's relay modern pentathlon. The bronze medalists were Kelly Fitzsimmons of Calgary, Alberta and Devan Wiebe of Vancouver, British Columbia. Team Canada now has 83 total medals (29 gold medals, 24 silver medals and 30 bronze medals). Canada is in second place in the overall medal standings. The United States lead with 139 medals.