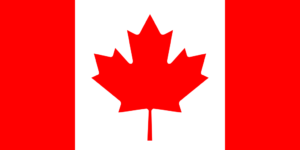 Team Canada won their first game on Thursday in the women's field hockey Olympic qualifying tournament at the 2023 Pan American Games in Santiago, Chile. Madison Thompson of Waterloo, Ontario registered a hat trick as Canada beat Cuba 7-1.
Thompson scored in the third, 23rd, and 60th minutes. Two more Canadians had a multi-goal game as Chloe Walton of North Vancouver, British Columbia and Thora Rae of Vancouver, British Columbia also scored twice.
The winner of the eight team tournament in women's field hockey at the 2023 Pan American Games will qualify for the 2024 Olympic Games in Paris. Three times Canada has qualified for women's field hockey at the Olympic Games. They finished in fifth place at the 1984 Olympic Games in Los Angeles, sixth place at the 1988 Olympic Games in Seoul, and seventh place at the 1992 Olympic Games in Barcelona.
Canada was one of two teams to win in Pool B on Thursday. In other action, Chile beat Mexico 10-0. In Pool A play, the United States clobbered Trinidad and Tobago 15-0, and Argentina beat Uruguay 8-0. The top two teams from each pool qualify for the semifinals.
Team Canada's next game is on Saturday against Chile at 4:30 PM MT. They then play against Mexico on Monday at 8:30 AM MT.