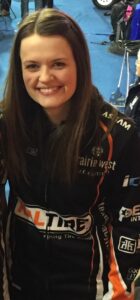 Tracy Fleury of Sudbury, Ontario is the only team on the women's or men's side that is currently undefeated at the 2021 Canadian Olympic Curling Trials in Saskatoon, Saskatchewan. On Wednesday, Fleury only played once, and beat Jacqueline Harrison of Hamilton 9-6 in 11 ends.
This was not the best game for Fleury's Manitoba-based squad (rest of her team is based out of the East St. Paul 21 minutes northeast of Winnipeg), but she got the job done. Fleury only curled 73% after averaging 84% over her first four games.
On Wednesday, we saw some significant upsets. Krista McCarville of Thunder Bay, Ontario defeated two-time Scotties Tournament of Hearts champion Kerri Einarson of Winnipeg, Manitoba 6-5, and Laura Walker of Edmonton, Alberta defeated three-time Scotties Tournament of Hearts champion and 2017 World Champion Rachel Homan of Ottawa, Ontario 11-5. Meanwhile, Jennifer Jones of Winnipeg regrouped after a loss to Einarson on Tuesday, with an 8-5 win over Edmonton's Kelsey Rocque.
On the men's side, Newfoundland's Brad Gushue lost his first game as he was beaten 7-6 to Morris, Manitoba's Jason Gunnlaugson. Three teams are at one loss at this time. Gushue is at 5-1, while Calgary's Kevin Koe and Sault Ste. Marie's Brad Jacobs are at 4-1. The only other teams above .500 are Winnipeg's Mike McEwen and Toronto's John Epping, who each are at 3-2.