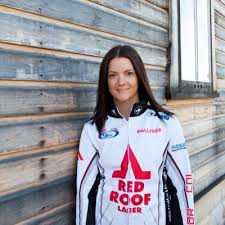 Kerri Einarson's curling team out of Gimli, Manitoba came through with a 10-9 win over Winnipeg's Jennifer Jones in an all-Manitoba matchup at the 2021 Canadian Olympic Curling Trials in Saskatoon, Saskatchewan on Tuesday. However, the game will be best remembered by rather poor shot making on both sides. Jones only curled 53%, and near the later ends was only at 48%.
Einarson meanwhile was once up by a commanding score of 6-0, and 8-3, only to see the Jones team actually take a 9-8 lead heading into the final end. In the eighth end, Jones stole three points when Einarson missed her final two shots. With the final stone, Einarson could not get into the rings at all. If Einarson hopes to win the Canadian Olympic Curling Trials, she will need to do a much better job in protecting the lead and playing quality defense.
The most consistent women's team so far at the Canadian Olympic Curling Trials has been by far Tracy Fleury. The Manitoba-based squad improved to a perfect record of four wins and zero losses following a convincing win over Ottawa's Rachel Homan, in a match where Fleury stole five points en route to the 8-3 win. Jones has a record of four wins and one loss, while Einarson is at three wins and two losses.
On the men's side, Brad Gushue's team from Newfoundland beat Brad Jacobs's Northern Ontario team 7-6 in 11 ends. Gushue, who won the gold medal at the 2006 Olympic Winter Games in Turin, won the first game ever at the Canadian Olympic Curling Trials in a game that featured two teams with a record of three wins and zero losses. Gushue is now at 4-0, Jacobs is at 3-1, while Winnipeg's Mike McEwen and Calgary's Kevin Koe are at 2-1.