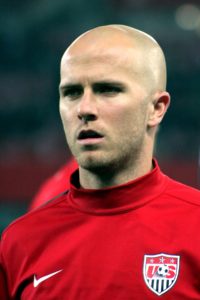 Toronto FC have been playing well on the road in the 2017 Major League Soccer playoffs. On Tuesday, Toronto FC came away with a 0-0 tie in Columbus in game one of the Eastern Conference Final.
At first glance, some might be disappointed that Toronto FC was unable to come away with the win when they had 15 more points than the Crew in the regular season. However Toronto FC was without two of their most offensively potent stars in Sebastian Giovinco and Jozy Altidore, and both are to be back in the lineup for the second leg of the two game series Wednesday, November 29 in Toronto.
Both Giovinco and Altidore were suspended for Toronto FC's game against Columbus. Giovinco had two yellow cards in Toronto FC's 1-0 loss in game two of the Eastern Conference semi-final to the New York Red Bulls, while Altidore was involved in a halftime melee against the Red Bulls in the second game of the Eastern Conference semi-final and received a red card. Toronto FC was actually fortunate that Altidore only got a one game suspension from the incident.
Toronto FC got great defending against the Crew. American national team veteran Michael Bradley deserves high praise for an outstanding game on the defensive end. The Crew entered the Eastern Conference Final after scoring four goals at home in game one of the Eastern Conference semi-final against New York City FC.
Toronto's 0-0 tie against Columbus was their second road playoff game in the 2017 MLS playoffs. On October 30 in the Eastern Conference semi-final, Giovinco and Victor Vazquez got goals for Toronto FC in a 2-1 win against the New York Red Bulls. The Red Bulls came back with a 1-0 win in Toronto, but Toronto FC advanced because they scored more road goals in the two game series.