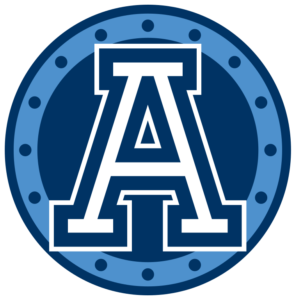 Anthony Coombs of Winnipeg, Manitoba led the Toronto Argonauts  in receiving as the Argonauts advanced to the 2017 Grey Cup in Ottawa, Ontario on Sunday with a 25-21 win over the Saskatchewan Roughriders. Coombs, who attended the University of Manitoba, and is now in his fourth season with the Argonauts, caught a team high nine passes for 77 yards.
Coombs led the Argonauts in catches and receiving yards even though he is a running back. James Wilder had the majority of the carries for Toronto as he had 14 carries for 52 yards. Wilder still reached over 100 total yards however as he caught eight passes for 52 yards.
There is no doubt it seems that Argonauts head coach Marc Trestman enjoys having his veteran quarterback Ricky Ray throw to running backs in more of a west coast style of offense that was first mastered in the National Football League by Bill Walsh during his legendary coaching career with the San Francisco 49ers. At age 38, Ray still has a strong arm, but it makes complete sense to utilize the speed that Wilder and Coombs each possess.
The Argonauts will be facing the Calgary Stampeders in the Grey Cup after the Stampeders beat the Edmonton Eskimos 32-28 at McMahon Stadium on Sunday. Like the Argonauts, the Stampeders have a Canadian running back in Jerome Messam of Brampton, Ontario. Messam had 71 yards rushing and a touchdown to go along with 44 yards receiving.