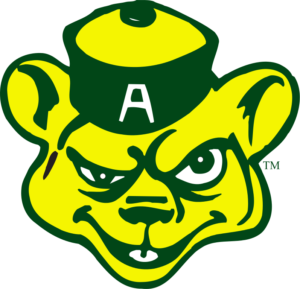 University of Alberta Golden Bears running back Ed Ilnicki of Spruce Grove, Alberta has won the 2017 Hec Crighton Trophy, which is presented annually to the top university football player in Canadian University Sports. Ilnicki, who won the award on Thursday, becomes the third Golden Bears player ever to win the Hec Crighton Trophy.
Ilnicki joins Golden Bears wide receivers Mel Smith, who won the award in 1971 and Brian Fryer, who won the award in 1975. Fryer went on to play for the Washington Redskins in the NFL before eight seasons with the Edmonton Eskimos.
Ilnicki set a Canada West record with 1468 rushing yards in 2017. He also had 11 rushing touchdowns and averaged a remarkable 183.5 yards per game. Ilnicki also caught 14 passes for 151 yards.
In a three game stretch, Ilnicki rushed for over 200 yards in each contest. He had 278 yards in a 36-25 Golden Bears win over the University of Manitoba Bisons on September 29, 201 yards in a 58-55 Golden Bears loss to the University of Regina Rams on October 14 and a season high 279 yards in a 49-23 Golden Bears win over the University of Saskatchewan Huskies on October 21.
Ilnicki also becomes the first non-quarterback to win the Hec Crighton Award since Daryl Stephenson of the University of Windsor Lancers won the award in 2006. Saturday is a huge day for Canadian university football because the University of Western Ontario Mustangs are playing the University of Laval Rouge et Or for the Vanier Cup in Hamilton, Ontario.