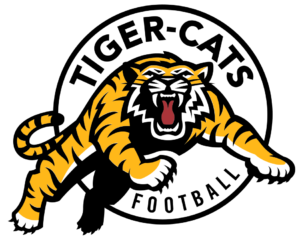 Hamilton Tiger-Cats running back Mercer Timmis of Burlington, Ontario continues to find the end zone. On Friday night at Tim Hortons Field in Hamilton, Timmis recorded two touchdowns in a game for the second straight week as the Tiger-Cats beat the Winnipeg Blue Bombers 31-17.
Timmis notched his first touchdown with a one yard major at 12:40 of the first quarter which tied the game at 7 at the time. He then recorded his second touchdown at 4:59 of the third quarter with a four yard touchdown run which put Hamilton up 22-10.
Timmis might not have liked the rushing yards he got on Friday (13 against the Blue Bombers compared to 133 against the Edmonton Eskimos a week ago), but the fact that he came up big in short yardage situations simply cannot be ignored. The University of Calgary Dinos product now has 166 rushing yards on 30 carries and four touchdowns this season.
Meanwhile in Edmonton, Natey Adjei of Toronto, Ontario had a highlight reel catch in Edmonton's 41-22 win over the British Columbia Lions on Friday. For Adjei it was his second career Canadian Football League touchdown. His first came in a 30-27 Toronto Argonauts win over the Lions on July 24, 2015.
With the wins, the Tiger-Cats and Eskimos improved to 2-1 on the season. In other week three action, the Calgary Stampeders remained unbeaten with a 24-14 win over the Ottawa Redblacks and the Montreal Alouettes upset the Saskatchewan Roughriders 23-17 for their first win of the 2018 CFL season.