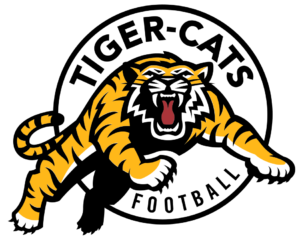 According to Rick Zamperin of 900 CHML Hamilton on Sunday, the Hamilton Tiger-Cats will receive the first overall pick of the 2020 Canadian Football League draft. The order of the draft was determined by random draw due to there being no 2020 season because of the coronavirus pandemic.
After the Tiger-Cats select first, the Saskatchewan Roughriders will draft second, the Winnipeg Blue Bombers will draft third, the British Columbia Lions will draft fourth, the Edmonton Eskimos will draft fifth, the Ottawa Redblacks will draft sixth, the Toronto Argonauts will draft seventh, the Calgary Stampeders will draft eighth, and the Tiger-Cats will have the ninth pick.
The reason the Tiger-Cats get a second selection in the first round is because of a trade they previously made with the Montreal Alouettes on July 22, 2018. In the trade, the Tiger-Cats sent former Heisman Trophy winning quarterback Johnny Manziel, offensive linemen Tony Washington and Landon Rice to the Alouettes for defensive end Jamaal Westerman, wide receiver Chris Williams, and the first round draft picks in the 2020 and 2021 CFL Drafts.
With the first round pick in the 2020 CFL Draft, the Tiger-Cats selected offensive lineman Coulter Woodmansey of Toronto, Ontario. Woodmansey was one of two Canadians involved in the blockbuster deal, as Rice is from Brandon, Manitoba.
The date of the 2021 CFL Draft has not been determined yet. The hope is that it will be sometime in the spring.