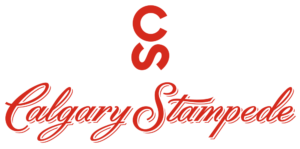 Zeke Thurston of Big Valley, Alberta posted the highest score in the saddle bronc on day one of competition from the Calgary Stampede on Thursday. Thurston posted a score of 89 points on Stampede Warrior.
Thurston had two more points than another Canadian, Layton Green of Meeting Creek, Alberta. Green had a score of 87 points on Umber Bubbles. By posting the best score of the day on Friday, Thurston earned $5500, while Green earned $4500.
Four other Canadian cowboys finished in the top three among the high profile events. Clint Laye of Cadogan, Alberta finished second in the bareback on Tootsie Roll. Laye scored 85.5 points and was one point back of Richie Champion of Dublin, Texas. In tie-down roping, Kyle Lucas of Carstairs, Alberta and Logan Bird of Nanton, Alberta finished second and third respectively. Lucas posted a time of 7.3 seconds and Bird posted a time of 7.6 seconds. Cory Solomon of Prairie View, Texas had the best time of the day at 6.9 seconds. In steer wrestling, Cody Cassidy of Donalda, Alberta had the second best time of the day at four seconds. He was a tenth of a second back of Tyler Waguespack of Gonzales, Louisiana.
Meanwhile in the 2018 Rangeland Derby, Mark Sutherland of Okotoks, Alberta had the fastest chuckwagon racing time on Friday at 1:11.13. Mark Sutherland is the son of Canadian chuckwagon racing legend Kelly Sutherland.