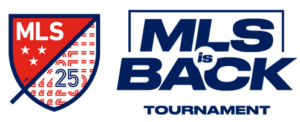 Despite the fact that coronavirus is hammering the United States harder than at anytime before, Major League Soccer is taking a chance with a risky tournament in Orlando, Florida, and so far there is reason for criticism. The event is not going on with all 26 teams as FC Dallas and Nashville SC have already had to pull out because of 10 and nine cases of coronavirus respectively.
The games from group play in the tournament do count in the MLS regular season standings, and the winner of the 24-team tournament will represent the MLS in the 2021 CONCACAF Champions League. However, one might ask what health risks are athletes taking at this time to participate in the event? Is it really worth holding this event when there are 244,151 cases of coronavirus, 208, 495 active cases, and 4,102 deaths in the state of Florida at this time? Should the MLS be criticized for putting the economy over health?
The three Canadian teams are full participants. The Vancouver Whitecaps are in Group B, while the Montreal Impact and Toronto FC are both in Group C. The Whitecaps will play the San Jose Earthquakes on July 15, the Seattle Sounders on July 19, and the Chicago Fire on July 23.
The Impact lost 1-0 to the New England Revolution on Thursday, and will play Toronto FC on July 15, and then D.C. United on July 21. Toronto FC plays D.C. United on July 12, and the Revolution on July 21.
The top two teams from each of the six groups and the four best third place teams advance to the round of 16 from July 25 to July 28. The quarterfinals will be from July 30 to August 1. The semifinals will be August 5 and 6, and the final will be August 11.