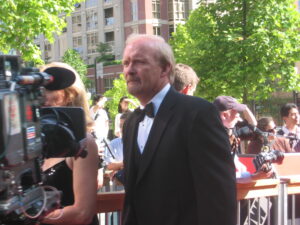 Lindy Ruff of Warburg, Alberta has been named the new head coach of the New Jersey Devils on Thursday according to the Associated Press. The Devils become the third National Hockey League franchise Ruff has been the head coach for. He was previously the bench boss of the Buffalo Sabres from 1997 to 2013, and then the Dallas Stars from 2013 to 2017.
Ruff takes over in New Jersey from interim head coach Alain Nasreddine of Montreal, Quebec. The Devils missed the playoffs this season, and are not part of the National Hockey League restart at the end of the month.
In 1493 regular season games, Ruff has a record of 736 wins, 554 regulation losses, 78 ties, and 125 losses in extra time. In the postseason, Ruff has a career record of 66 wins and 54 losses, and guided the Sabres to the 1999 Stanley Cup Finals, where ironically they lost in six games to the Stars.
Over the last three seasons, Ruff has been an assistant coach for the New York Rangers. This was the second in his coaching career that he was an assistant coach. He was previously an assistant with the Florida Panthers from 1993 to 1997.
As a player, Ruff played 12 seasons in the NHL with the Sabres and Rangers from 1979 to 1991. He had 105 goals and 195 assists for 300 points. In that time he played 691 games, was a -15, with 1266 penalty minutes, 20 game winning goals, 64 power play points, five shorthanded points, and 1151 shots on goal.
Ruff's finest season came in 1981-82 with the Sabres, when he had career highs in assists (32), points (48), power-play points (15), game winning goals (six), power play assists (12), and shots on goal (181). At the time Ruff played left wing, and even got Selke Trophy consideration.