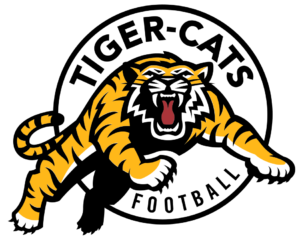 The Hamilton Tiger-Cats improved to a record of three wins and four losses on Friday with a 50-11 romp over the Montreal Alouettes. Running back Sean Thomas-Erlington of Montreal, Quebec was the only Canadian in week eight to find the end zone as he picked up the football after a blocked punt and ran 10 yards to give Hamilton a 21-0 lead at the time.
Another Canadian played a major role in the touchdown as linebacker Curtis Newton of London, Ontario initially blocked the punt of Alouettes kicker Boris Bede. The touchdown, Hamilton's third of the game, came at 7:25 of the first quarter.
It was Thomas-Erlington's first Canadian Football League touchdown. The product of the University of Montreal made the most of his time on special teams and also contributed to the Tiger-Cats running game. He had four carries for 40 yards. At 13:26 of the second quarter, Thomas-Erlington had the longest rush of his career as he ran 24 yards to set up a Hamilton field goal. The game was completely out of reach at halftime as Hamilton led Montreal 38-3.
Newton meanwhile is in his fourth season in the CFL and second with Hamilton after playing two seasons with the Toronto Argonauts. He is a product of the University of Guelph.
On a night when Alouettes quarterback Johnny Manziel was making headlines because the Heisman Trophy winner was starting in his first CFL game, the Tiger-Cats dominated the contest by clobbering Montreal by 39 points. It was the second time this season that Montreal lost by 35 points or more. On June 22, they lost 56-10 to the Winnipeg Blue Bombers.