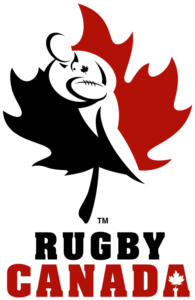 Rugby Canada announced on Thursday that Canadian Football League player Tevaughn Campbell of the Montreal Alouettes will join the Canadian men's rugby sevens program once their 2017 CFL season finishes. The Alouettes are currently five points back of the Ottawa Redblacks for a playoff spot in the CFL's Western Division.
A native of Scarborough, Ontario, Campbell has played three seasons in the CFL as a defensive back. He played his rookie season with the Calgary Stampeders in 2015 and last season with the Saskatchewan Roughriders before sharing his time this season with Saskatchewan and Montreal. Campbell was traded from Saskatchewan to Montreal on August 15 with the Roughriders' third round draft picks in the 2018 and 2019 CFL Drafts for quarterback Vernon Adams and a fifth round draft pick in the 2018 CFL Draft.
It was the second time in Campbell's career he was traded in the CFL. On February 11, 2016, he was traded from Calgary to Saskatchewan for a fourth round draft pick in the 2017 CFL Draft.
Campbell trained with the Canadian men's rugby sevens team while they played tournaments in Hong Kong and Singapore during the 2016-17 World Rugby Sevens Series. The 2016-17 World Rugby Sevens Series season was extremely productive for Team Canada as they won a tournament in Singapore by beating the United States 26-19 on April 16. Team Canada is trying to qualify for the 2020 Olympic Games in Tokyo after not making the 2016 Olympic Games in Rio de Janeiro.