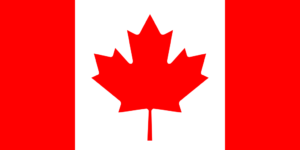 Team Canada won the silver medal in women's eights rowing at the 2017 World Rowing Championships in Bradenton, Florida on Saturday. The Canadian team comprised of Lisa Roman and Kristin Bauder of Langley, British Columbia, Nicole Hare of Calgary, Alberta, Hillary Janssens of Cloverdale, British Columbia, Christine Roper of Victoria, British Columbia, Susanne Grainger of London, Ontario, Jennifer Martins and Rebecca Zimmerman of Toronto, Ontario, and Kristen Kit of St. Catharines, Ontario.
Team Canada's second place time was six minutes, 7.09 seconds. Romania won the gold medal with a time of six minutes, 6.4 seconds. New Zealand won the bronze medal with a time of six minutes, 7.27 seconds. The Canadians reached the podium by 2.16 seconds. The United States finished in fourth place with a time of six minutes, 9.25 seconds.
After a slow start, the Canadian team was excellent after the first 500 metres. They had the fastest boat for the final 1500 metres and were able to pass New Zealand and Great Britain, and pull away from their continental rival, the United States.
Team Canada got revenge after finishing a disappointing fifth place at the 2016 Olympic Games in Rio de Janeiro. The silver medal will give them confidence as they prepare for the 2020 Olympic Games in Tokyo.